I'm listening to Screamo music since almost twenty years. I remember that one of the first vinyl I ever bought "online" was from "Louise Cyphre" on the React With Protest distribution website (Thank you Sabine and Lars for what you've done over the years). It was in 2001, I was 15 or 16 years old, and I clearly remember when I received this record, that I had the feeling of beeing a part of something that would grow bigger over the years. I still today have this "Wenn wir Menschen" from "Louise Cyphre" and I'm still listening to it.
Like many others I saw the music and the scene evolve, at shows, on the internet and by talking to other. At this time the word "skramz" did not even exist at all and to be honest I still do not understand why we had to create a (buzz) word different than Screamo. Probably not to be associated with bands like "Bullet for my Valentine", but seriously who cares (in the scene) about that, about style, about hairs or about clothes, personnaly I don't, and I'll still call the Screamo Screamo, not just because I discovered this kind of music with that name, but also to prove that I do not care about the "negative" connotation that others create about these "other" bands. There's no "REAL" Screamo, there is just music, none is better than others. I do not want this scene to be elitist or prententious (like I am). My understanding is that the "skramz" word is also about humour and self-mockery. I hope so. I however have a bad feeling about it. I probably lived in a cave for the past seven years but I did heard about the "skramz" word one year ago. Yep, I'm definitly an old schmuck, my only advantage is that I saw the changes during all those years, and I never stopped buying records. One of my friend qualified my "humble" vinyls collection as the "best Screamo collection he ever seen", even if I know he says that to make me happy. That said, you're now aware of who I am, and that's important for the rest of this blog post. I'll probably have some negative words (among all the positives ones) but it's just that I'm an old sour man (compared to the Screamo existence).
To be honest I have a profound respect for the Miss the Stars Festival, for what they have done over the years, for the scene, and for this kind of music. They've done an incredible job, like all the bands playing at their festival, and none have done such a kind of festival in an European capital accessible to everyone at that price. You -members of the Miss the Stars team- rock, and thanks a lot for everything you've done. All of this to say my Screamo history has German roots. This post will talk about how I have lived -for a week-end- Screamo music the German way :-).
I didn't knew kinds of festival like that existed. I -obviously- know the Sabine and Lars's Cry me a river festival. But it is the only festival dedicated to Screamo that I knew. Good to know there is another one. Most of the time, Screamo bands play with other type of band playing other styles. For instance I remember seeing some really good Screamo bands at the Ieper Festival (previously Vort'n'vis) in their early years. I clearly remember seeing The Spectacle, Requiem, and Children of Fall at the 2005 edition playing with bands like Knuckledust or Darkest Hour . All of this to say that the Miss the Stars is the Screamo festival of the Screamo fesitvals. In other word "the place to be" if you like that style (and this is my case).
Something I was not aware of is that getting a ticket for the festival was that hard. Just like a kind of lottery. Tickets are sold in seconds, in two times (to specifics hours on two weeks, if I'm not wrong). I remember being at a restaurant with my mom (Hey, mom, if you read that "I love you") and my love and I both used our laptop in the middle of the meal to get tickets. She had two. I got zero. Good luck, bad luck. Russian roulette. There's probably a reason behind this, the size of Zukunft am Ostkreuz (where the festival takes place), the willing of keeping this fest as a "small" fest where human exchanges are still possible (I'll talk about this later). But for some it can be very very frustrating. I didn't know until that time that Screamo stirs up passions at this scale. Hey, yeah, Screamo is mainstream. I was a little bit disappointed by this -going to this festival is just a luck story, some succeed every years and some not- until I knew they were selling day tickets at the entrance. A friend of mine was in Berlin at that time and joined us for one night. He easily got a ticket without planning anything. A pure chance. It also means that it is possible to come if you really want to.
I already knew the Zukunft am Ostkreuz place as I had come to an -incredible- Lvmen's show in January. It's always a pleasure to be there, a very "charming" place with really kind people. For the festival two stages were setup one in the big main room, and the other one in a smaller hall but still accessible to people who really wanted to see the shows. I have to admit that the "geometry" of the small stage was a little bit weird with a lot of people packed at the back (most of them not able to see the stage at all) and a lot of spaces not filled near the benchs, at the left of the room. But everybody was respectful to each other and it was still possible to see a band you like if you want to. Nothing to say about that the "organization" was neat and very respectful. Maybe to much (for me).
Speaking of that I saw things I had never seen in France. For instance some signs where sticked to the wall saying that people are going to takes photographs and that you had the right to ask not to appear on it. A respect of intimity, and of private life that I never saw in France. I do not know if it's a German specificity but I also saw this kind of stuffs in bars with signs saying not to take photographs and that our lifes are not a Facebook timeline. I felt very safe and comfortable with that, a great idea, that -in my humble opinion- we should bring in France. Still with the idea to respect each other ways of living or gender, there was menstrual tampons in toilets, and sign saying that you better should use urinals if you did not have the need to use the toilets. Once again that shows the festival is taking care about respecting each others. But ... this is in my opinion a "normal" behaviour that everyone should be aware of without having a reminder about it. This kind of thing may also infantilise people (it does not means that's not cool, I was just thinking about it).
On the other hand there were also signs on stage saying : "no shirt, no show". Just meaning that the artists had to keep their shirts on (even with these high temperatures on stage) not to hurt the sensibility of others. I do totally respect this, at this may shock people, not wanting to see part of a body naked. But it also means that times have changed, that there's a problem that seemed (in my opinion) not to exist some years ago. A problem with the bodies. I remember seeing bands playing totally naked (Hyacinth for instance) as a political claim. Just saying that bodies are bodies and that we are all equals to each others. That a naked body is not shocking but in contrary just a body among others and that we not have to be complexed about it as we are all made the same (the differences between bodies are just a social problem, being naked is a political action against that body cult). Even if I do understand and respect the intention behind those signs, it is in my opinion a regression in the punk scene.
As we had to stay from five to midnight the two days, we had to eat and drink on site. I've tried almost everything. The fest did an incredible job on food. People at the "stands" were super kind and peaceful, I even did ask for the recipe of the "fricassee". I am a vegetarien, but all the food was vegan, and it was super tasteful, with different kind of foods (mexican, warp, hot dogs, and so on). I didn't had to empty my wallet as price were super cheap compared to France (from 3 to 4 euros for a plate, and 2,50 euro for a beer).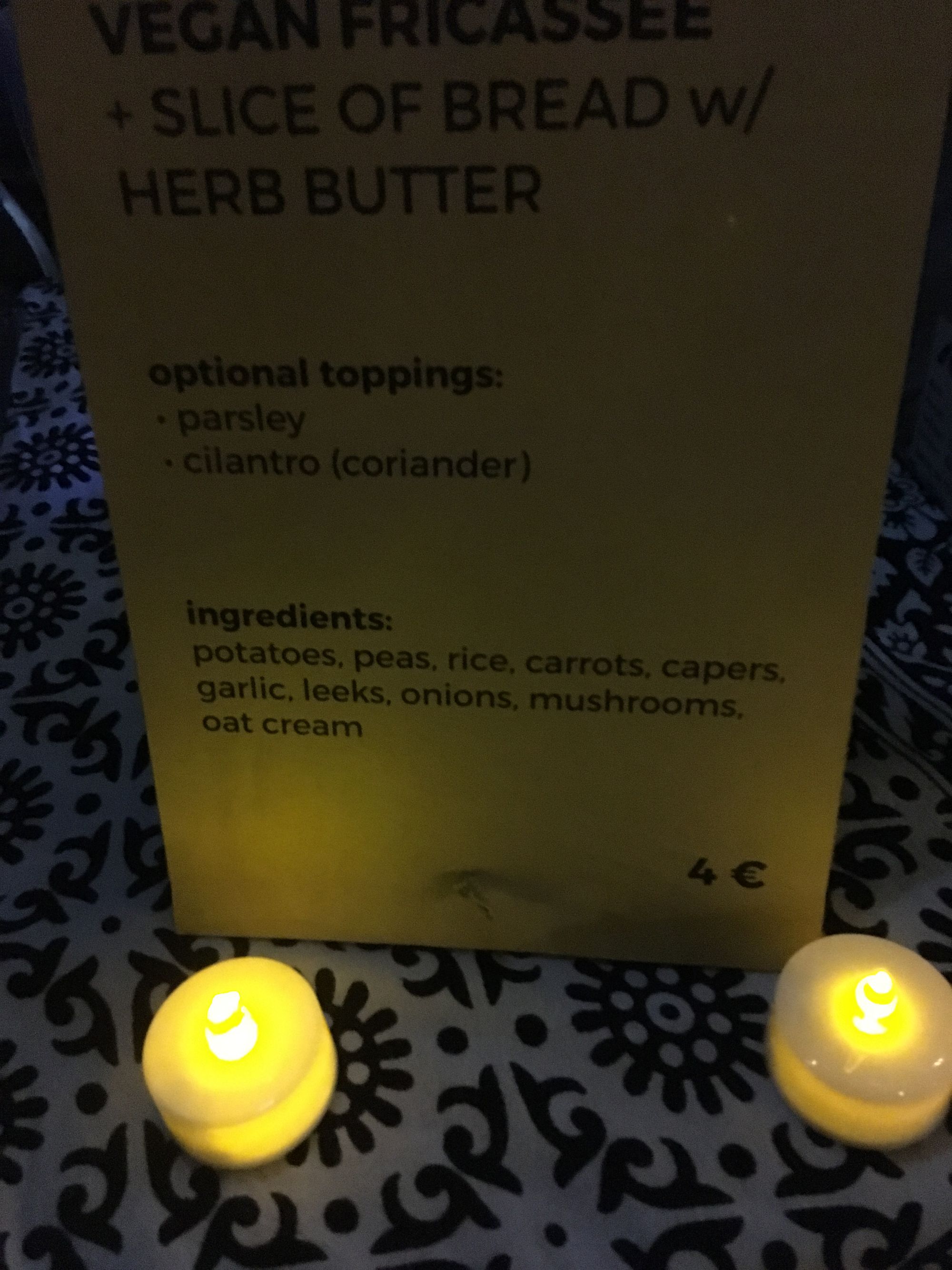 To sum up, I really had the feeling of being safe here. It was a real pleasure to be there with my friends, feeling ok, and not have to be worried about anything. It was a relief not to care about anything and not beeing juged.
I have learned German for seven years at school. I'm far from beeing good at German, but everytime I go to Germany I'm trying to speak German. What I'm trying to do is to be autonomous for simple stuffs, asking for food or a for a beer, buying stuffs, speaking about the weather and that kind of things. I was surprised that every time I tried to, the people I spoke with answered me in english or in french. It seems that German people are better french speakers that french are german speakers :-). I am speaking about that because I tried to "socialized" with other over the week-end. I'm generally not shy, but every try was a failure. I had that feeling that people were staying comfortable with their friends not really trying to know each others. Maybe it's a language problem, I know I have a terrible French accent. But the story tells I did not succeed in making new friends over the two days, and that I had to spend some hours alone (it's my poor friend me). But I don't think that's really a problem. Beeing alone is always instructive.
I'm just realizing I'm talking too much, most of you may have stop reading this post since the first part. But isn't this festival a music a festival ? Should we not talk about the heart of it : music ? It was indeed very intense. As I do for every fest, I'm checking what I'll see a few days before. It's almost impossible to see every show -and that's normal- with that number of bands. A thing I liked is that everyband is "treated" as the same. 30 minutes show that's it, not depending on the hype of your band. It allows small band to get known and to feel as equal to the others. Another clever thing : the "big" bands are not the last ones to play. I like this for two reasons. The first one is that you had listen to many differents bands during the day, and sometimes you get bored, or that's too much for you. You do not have to wait until the end of day to see the "main" band. Second thing is that it can be easier for some folks to leave earlier if they live far from the festival place. Another good point for the Miss the stars
As I'm not super talented to talk about music, I'll just do here a top three of the shows I liked the most:
Ryloth: This band was the band I was waiting for at this fest. I discovered their "démo" on Bandcamp and at the time I did listen to it I instantely become an early fan. As it was pointed to me a few months ago Screamo and Black metal are not two styles so far from each other. Surprisely I -since a few years- am listening to Black Metal (band like Dead to a dying world, Solbrud, or Dawn'R'ayd). I'm talking about this because I think Ryloth is the missing band that join the two universes, some Screamo mixed with some Black metal. Like Dodsrït does with Crust and Black metal. Their melodic and double-kick parts are super intense. They just started band, and it was from far the best thing I saw that week-end. They deserve more recognition. I heard that they will release more songs later this year. The ones they played on that Saturday evening. They're inspired from science fiction movies and novels (Start Wars, Dune, and so on) and as I am a SF fan, it made my day.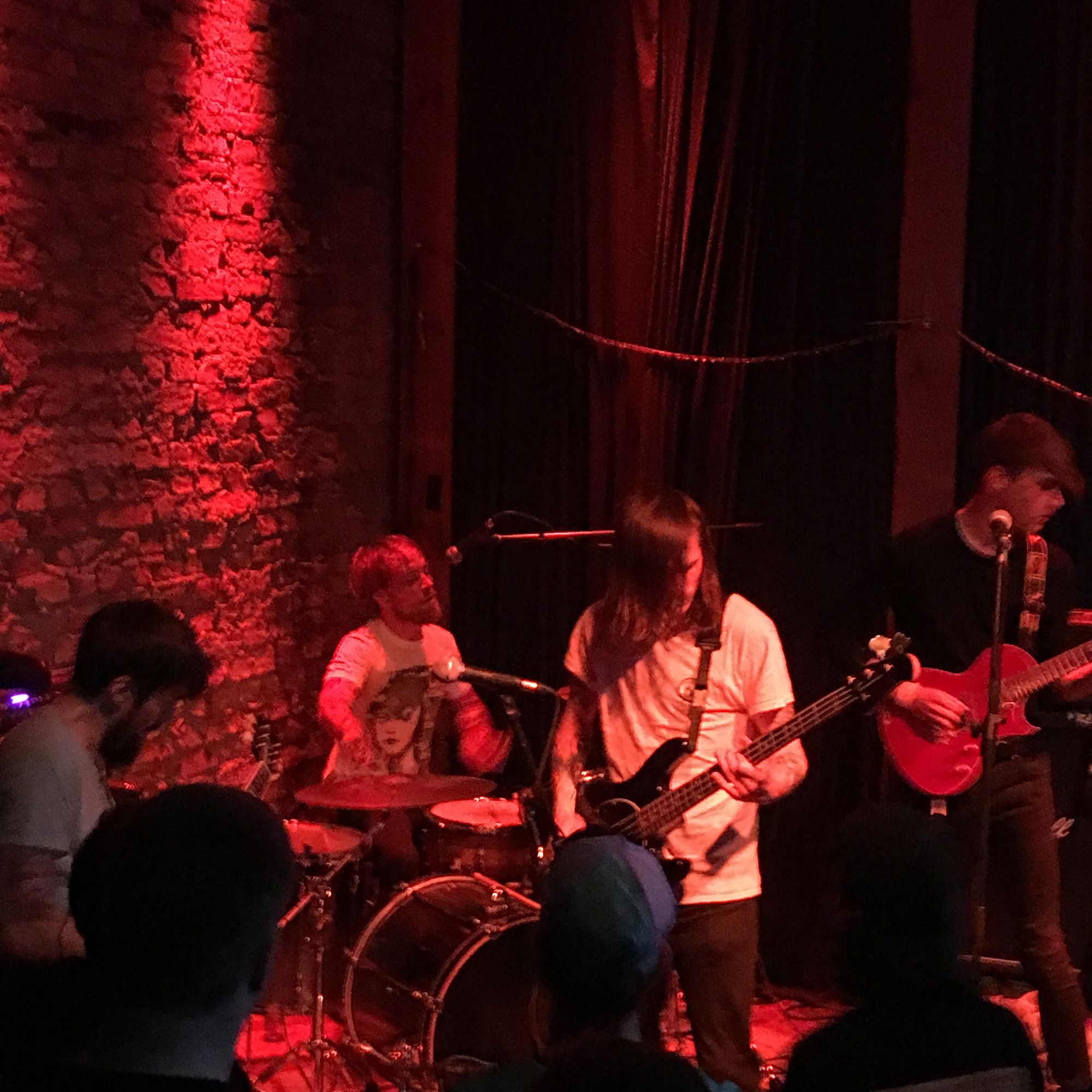 Vi som älskade varandra så mycket:I had all their records in my bandcamp wishlist since years and I listened to it from time to time as I do love their slow melodic parts but I was not a huge fan ... until I saw them live. On live the melodies were so sad and melancholic that I totally stop dancing and took time to really take time on listening, just listening. We had the chance to heard two songs of the new upcomming album. The first one was super good. A futur instant buy. Their attitude on stage was super humble and very precise, no bum note at all, like pros. Back at home I had re-listen to the album and their songs now make more sens to me. Even if they sing in Swedish you can understand the poerty and the intensity of the lyrics. Reading the english translation told me I wasn't wrong. It's my "rediscovery" of the week-end. Bravo.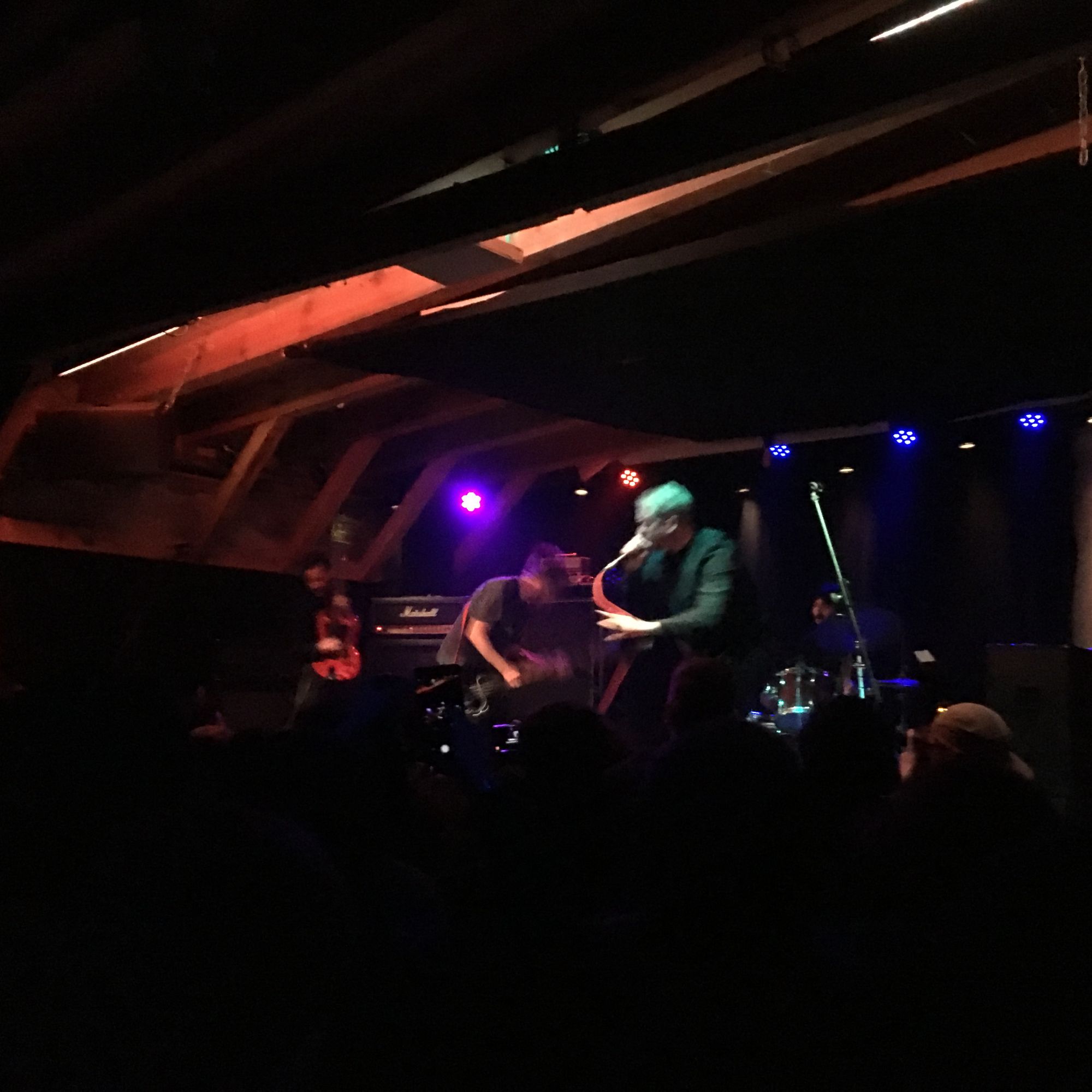 Amitié: As I am french, Screamo bands which are taking their names from french words always make me laugh. It has been done so many times that it is now super "cliché". Sans visage, La dispute, Suis la lune, Beau navire, Triste, Sur l'eau, Déraciné: the list is endless. (Yes, french bands takes english names too, and I know my english is bad). Screamo band having a french name is not generally a good sign for me, but I have to admit that I am often wrong on this point. And Amitié once again told me I was totally wrong. They just blew up the stage.
I -obviously- also had to talk about Aureole of ash, Sabine and Lars's band which was the only non-screamo band I saw during the fest. Nothing to say. Good from start to end, awesome political messages displayed on the wall. Humble behaviour. And ... I saw an Arsen aka köning der monster shirt. Yep I noticed. Grind rules.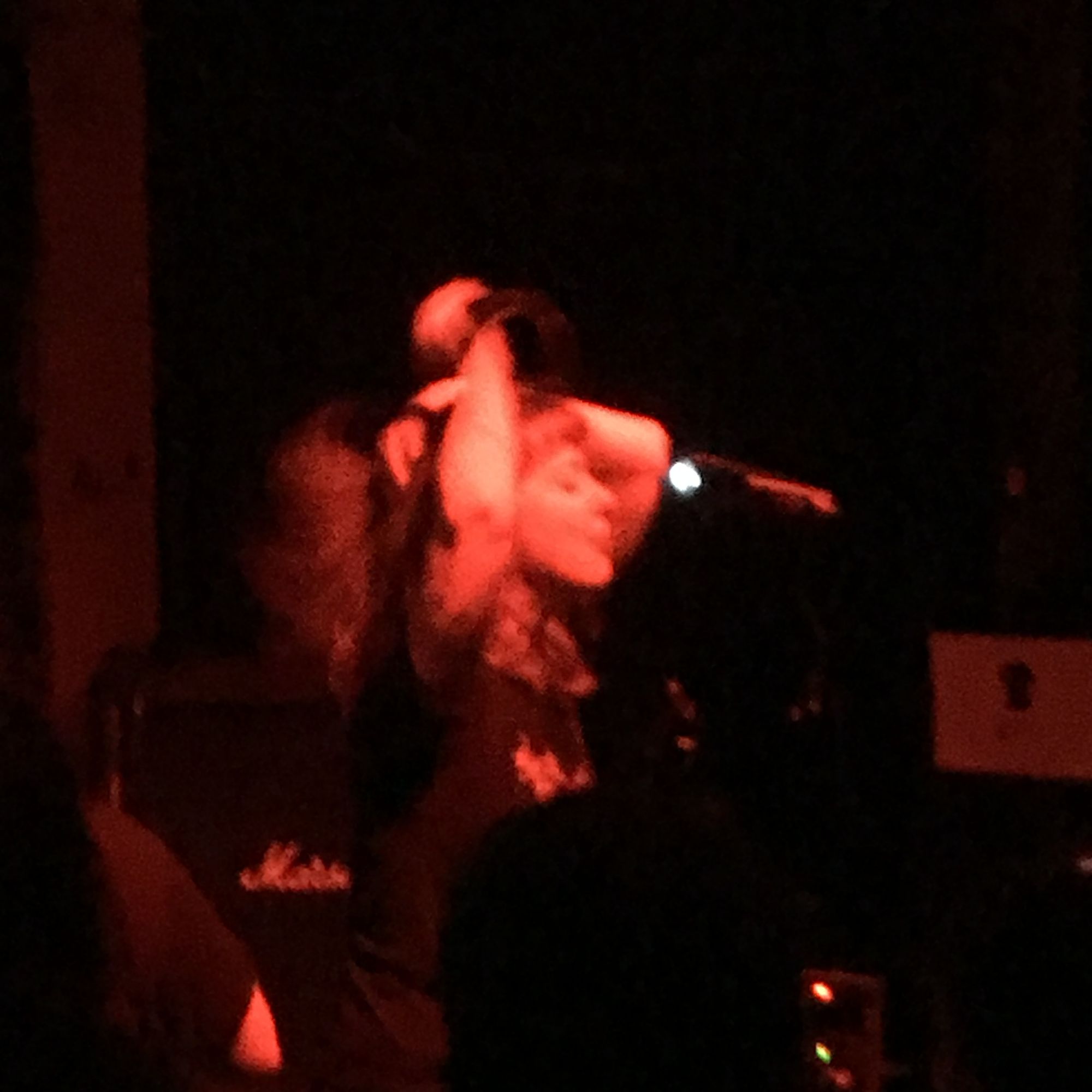 For those who wanted more quiet things an open stage at the back of the place was also here for some accoustics band. I didn't had the chance to saw one of them but I do think it's a marvelous idea for those who wants to make a sound pause. Once again great choice.
I do not know if the German crowd is always like this as I havn't done many show in Germany but there were absolutely zero stage diving during the week-end. However their were plenty of occasion to stage dive, for instance with very punchy band like Finisterre and Morrow. A little dose of fun and amusement like this would have been fun, but I do not know if this kind of things are acceptable or authorized in a fest like this. Maybe it may bring a more relaxed atmosphere. It was a little bit too serious for me. Once again, it is not criticism but just my way of feeling things, my observation, that may differs for other people.  
Two days like these ones didn't helped me with my tinitus crisis. The sound level was globally ok (I am very very very sensitive to too loud shows). And I notice I was the only one wearing an helmet and I havn't seen any prevention for hearing loss from loud noise. I was told after that, that you can ask at the bar for ear plugs but as far as I know it was not clearly told. In contrary this is something that I almost see everytime in France, with free ear plugs exposed and free at the entrance of any shows. Be careful to others but not to yourself (I'm obviously joking).
I still had some hours left on Saturday and Sunday to walk around in Berlin. I don't know if it is because it's a "new place" for me (and new places always looks nicer than the place you live in) but I felt it quiet. I saw almost no cops, no tickets inspector in the subway, no turnstile to enter the subway. It felt more livable than Paris. More quiet. The thing that shocked me the most is that streets are clean and there's nature everywhere, all around the buildings, and this nature seems not to be too controlled by humans. Maybe I was in a part of Berlin that is like this. But I did love the moment I passed walking here and around. We passed a few hours walking and talking about the city, trying to remember the German history, the war, the wall. This week-end was like an hardcore band album "Life. Love. But no regrets.". Thank you Miss the stars.